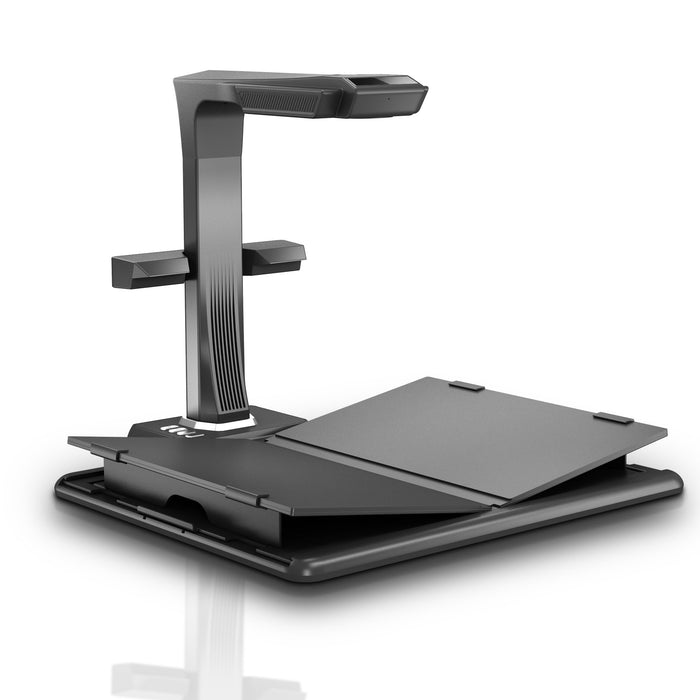 CZUR M3000Pro Overhead Scanner
Sale
€2,660.00 ex vat- €3,271.80 incl vat
CZUR M3000 Pro Overhead Scanner
Revolutionary Book Scanning Solution
CZUR M3000 Pro is integrated with powerful hardware and software for professional, fast and delicate book scanning experience. The 
32-bit MIPS CPU
 and 
20MP
 HD Camera enables to scan ultra-clear pages at the speed of 60 pages/min (30,000 pages/8 hours). The versatile book scanning software covers almost all library and workplaces scanning demands by supporting Smart Tilt Correction & Auto-Flatten (unique functions) and Auto Combine Sides, blank pages detection (advanced features). Particularly worth mentioning is the humanized V-shaped Book Cradle, 
superior ergonomic design
 for easy and efficient operations. Also, the upgraded lighting is designed to scan all kinds of documents, even glossy materials.