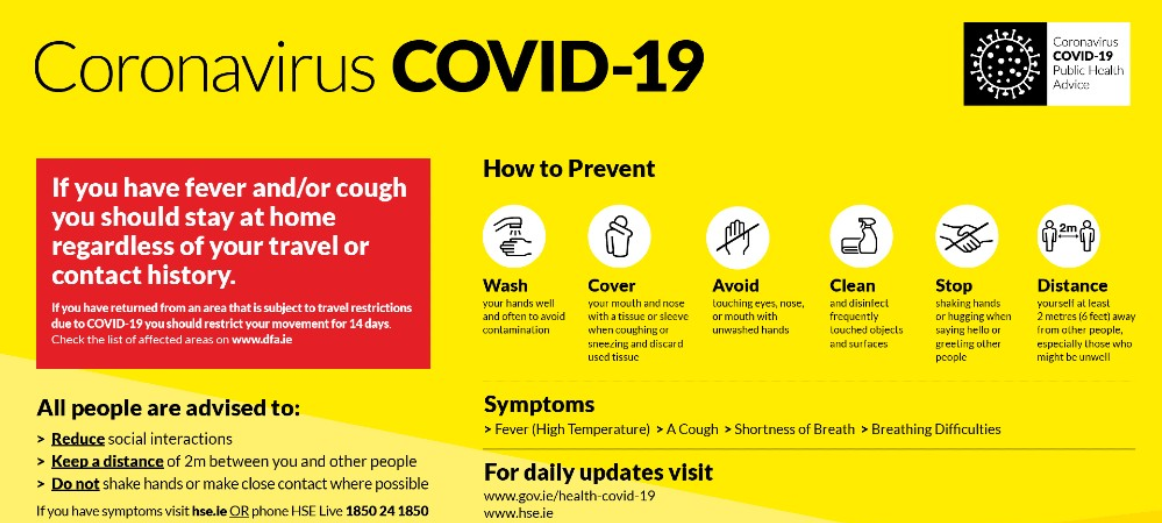 DIS, Business Continuity
DIS, Digital Imaging Services continues to monitor the Covid-19 situation carefully and we are doing everything possible to ensure that we can maintain service and support while continuing to follow the advice/guidelines issued by the HSE to help prevent and slow down the spread of this disease, and also ensuring the health and safety of our employees, customers and suppliers.
Our Dublin office is open with minimum staff, sales, support and accounts are still contactactable, some staff and technicians remote working.
We will however minimise onsite visits for  hardware support, if we can in the short term, trying instead to resolve by telephone/remote fixing. Any onsite visits required will be subject to customer consultation and agreement.
Many thanks to all for your patience and support at this time, keep safe and let's look after each other.
Office: 01-8612293  Email: sales@scanners.ie, support@scanners.ie, accounts@scanners.ie