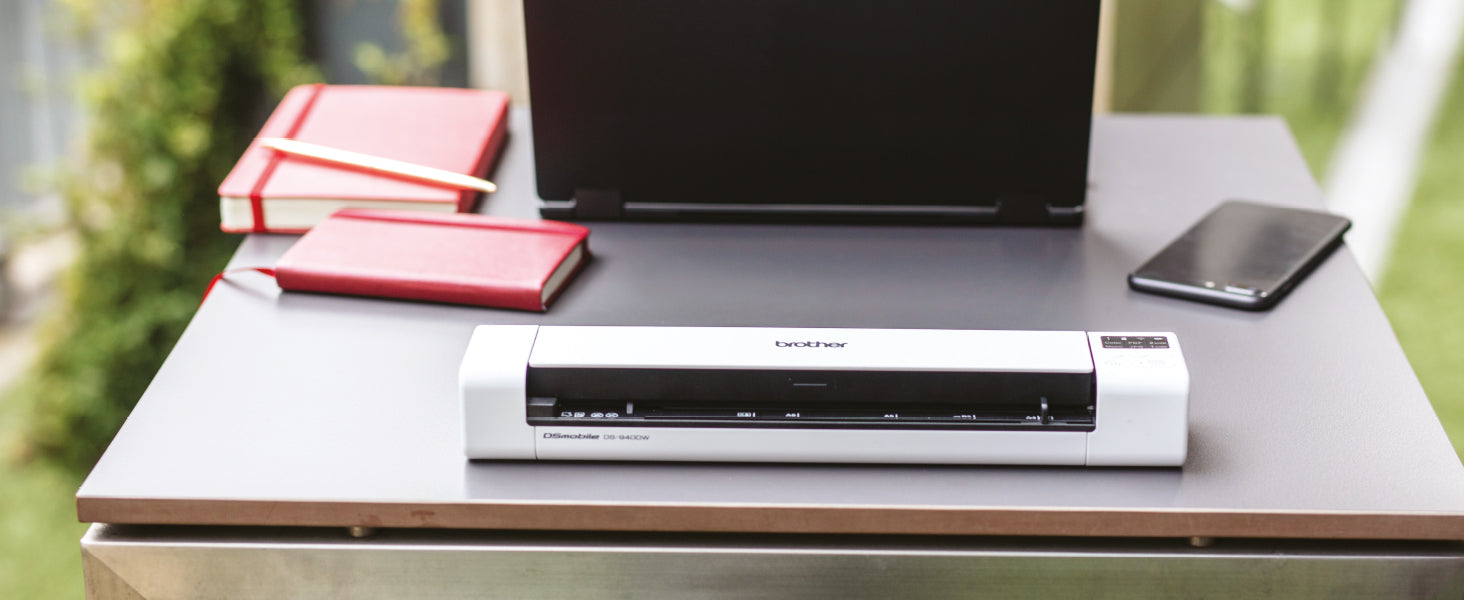 Featured Scanner: Brother DS940
Brother DSmobile DS-940DW Wireless, 2-sided Portable Document Scanner
The DSmobile DS-940DW is engineered to be truly flexible. Featuring a built-in battery, Wi-Fi and intuitive LCD panel, setup is effortless. Digitising your files whether in the office where space is limited or out on the road is simple.
Scan your documents straight to the cloud using Brother's mobile app and easily share your documents with colleagues wherever you are. Your information is kept safe, effortless to find and more convenient to edit.
With a unique "U-path" roller system, you are not required to have extra space behind the scanner for the document to feed-through. As the document goes in, it glides over the top of the scanner and is returned to you.
Available to buy now, click here....